Mission -The Lawrenceville Cooperative Ministry is a Christian organization providing food for people in need in Lawrenceville and Dacula.
Vision – A hunger free community.
Values – We strive to serve with Christian love, preservation of client dignity, promotion of self-responsibility, and partnership with other community service providers.
Who We Are & Who We Serve
The Lawrenceville Cooperative Ministry has been serving the citizens of Gwinnett County, Georgia since 1995. We are a Christian organization that seeks to care for those in the Lawrenceville and Dacula communities (Zip codes 30043, 30044, 30045, 30046, 30049, and 30019 only).
We are an emergency food bank helping those in need by providing food, personal care items and connections to other helping resources. One of our primary goals is to help clients get back on their feet.
Clients may receive food from the Lawrenceville Co-Op every 2-4 weeks depending on need. Available food includes canned goods, as well as bread and other bakery items donated by local grocery stores, fresh vegetables, meat, and dairy items. In addition to food, the Co-Op often can provide each client with a small amount of household supplies, such as toilet paper, soap, toothpaste, diapers, and laundry detergent.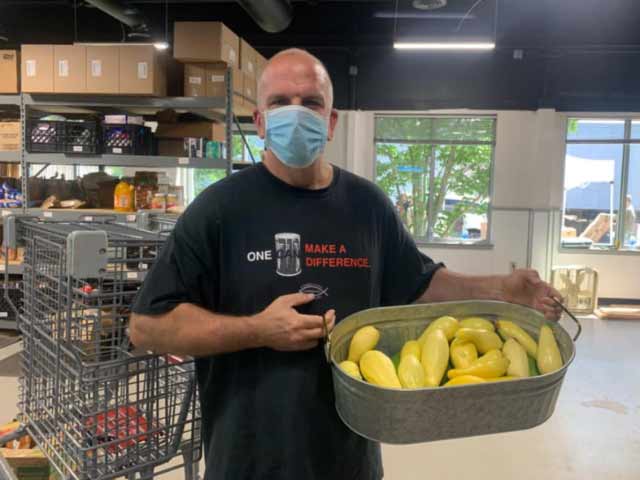 FOOD DISTRIBUTION HOURS
MONDAY 5-7 pm
WEDNESDAY 9 am-noon
FRIDAY 9 am-noon
All guests will need to bring a picture ID for every adult in the family and some form of ID for each child (Birth Certificate, Passport, School Report Card, Prescription Bottle, etc…). A bill dated within 30 days showing your address must also be brought each visit.
Hours of Operation
Mon 9 am - 7 pm Donations
5-7 pm Distribution
Tu/Thu 9 am - 1 pm Donations only
Wed/Fri 9 am - Noon Donations and Distribution
Sat 10-11:30 am Donations only