Please note we only provide emergency food assistance for individuals/families in the Lawrenceville/Dacula area. Reference the "What we do" tab for distribution hours and paperwork needed. For other areas or needs, please check below.
Other Local Food Banks –
Find your zip code below and call to find out times and requirements for service.
Duluth (Zip codes 30096, 30097) 770-623-9563
Lilburn (Zip codes 30047,30084, 30087) 770-931-8333
Norcross (Zip codes 30060, 30071, 30073, 30084, 30091, 30092, 30093) 770-263-8268
North Gwinnett (Zip codes 30024, 30518, 30519) 770-271-9793
SE Gwinnett (Zip codes 30078, 30039, 30017, 30052 – Gwt side only) 770-985-5229
Clients may receive food from the Lawrenceville Co-Op every 2-4 weeks depending on need. Available food includes canned goods, as well as bread and other bakery items donated by local grocery stores, fresh vegetables, meat, and dairy items. In addition to food, the Co-Op often can provide each client with a small amount of household supplies, such as toilet paper, soap, toothpaste, diapers, and laundry detergent.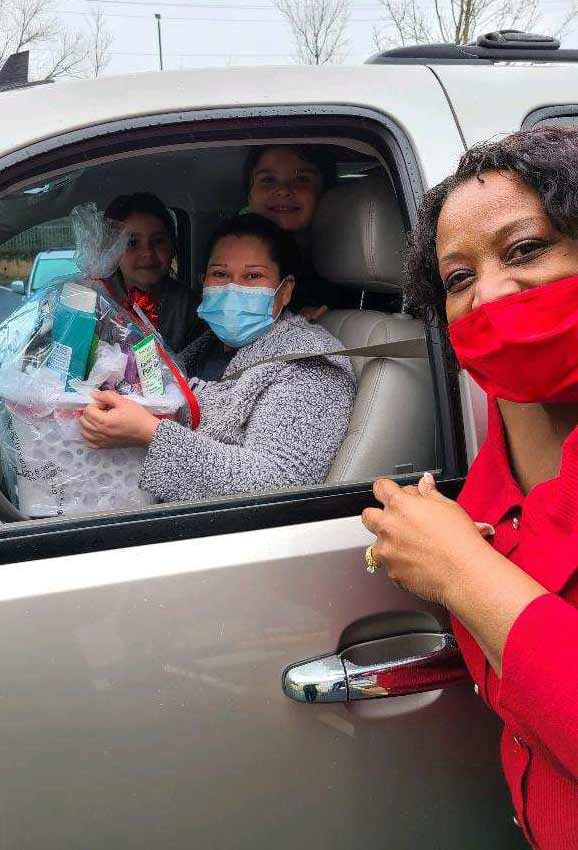 Other Resources
Clothing
Lawrenceville Co-Op clients who live in Lawrenceville or Dacula may receive a no-cost clothing voucher for use at the clothing mission operated by the First Baptist Church of Lawrenceville. The clothing mission is located in downtown Lawrenceville in its own building on Luckie Street, located behind First Baptist Church (165 South Clayton Street).
Clothing vouchers may be used monthly for up to two years.  Co-Op clients can receive a clothing voucher during food distribution times.  You must receive food service from the Co-Op to qualify.  For more information click here.
LRC Lawrenceville Response Center
We assist with rent for those who have a Lawrenceville address and utilities for those who have City of Lawrenceville Utility company utilities. Everyone must submit financial impact verification documents. We are currently only assisting those impacted by Covid. Schedule and appointment/application below. For more information click here.
One Stop Gwinnett
A section of Health and Human Services, helps 
Gwinnett
 County residents of all ages and backgrounds empower themselves through services. Call 678-225-5400 for more information.
Medical Resources
Truth's Community Clinic is a 501(c)(3) non-profit organization that provides limited medical and dental care to the Gwinnett communities of Lawrenceville, Dacula and Buford. It is totally dependent upon the financial support of churches, businesses and individuals. Click here for more information.
Obria Medical Clinic is a fully-licensed community care clinic providing professional OB/GYN consultations. Click here for more.
Image Clear Ultrasound has a mobile unit at the Co-Op every Friday from 9 am – noon. They provide free and confidential pregnancy testing and ultrasounds to those in need.
Hours of Operation
Mon 9 am - 7 pm Donations
5-7 pm Distribution
Tu/Thu 9 am - 1 pm Donations only
Wed/Fri 9 am - Noon Donations and Distribution
Sat 10-11:30 am Donations only